No real surprises then as the brilliant THE ARTIST was the big winner on the night, collecting five awards including Best Picture. Incredibly, it is the first silent film to do so since Wings in 1929! A staggering achievement.
The magnificent HUGO also deservedly won five, for production design, cinematography, sound editing, sound mixing, and visual effects. This is a greatly nostalgic year for the Academy, as these two front-running films, both appropriately celebrate the magic of cinema!
BEST PICTURE – A SNAPSHOT VIEW:
When, in 2005, Scorsese's Howard Hughes epic THE AVIATOR lost out to Clint Eastwood's drama MILLION DOLLAR BABY, it seemed to have started somewhat of a trend.
Particularly since 2006, there are two or three pictures in contention where the scenario of a crowd-pleasing favourite seems to triumph over a quieter, critical choice. Goerge Clooney's stunning directorial debut, absolutely sensational true-life political-thriller GOOD NIGHT, AND GOOD LUCK (the one I think should've won), lost out to the hard-hitting ensemble human-drama CRASH.
The following year in 2007, the debate continued as Stephen Frears's THE QUEEN lost out to Scorsese's return to the gangster genre in the mould of GOODFELLAS and CASINO, with THE DEPARTED.
2008 saw one of the Academy's biggest snubs ever when the Coen Brother's gritty NO COUNTRY FOR OLD MEN triumphed over both Joe Wright's exceptional ATONEMENT (definitely my favourite) and the superb MICHEAL CLAYTON.
2009 was especially interesting, it was my first trip to the BAFTAS(!) - (I'm now a regular, in attendence every year since!) Three major favourites all provided talking points. Danny Boyle's feel-good crowd-pleaser SLUMDOG MILLIONAIRE was the runaway success, but my two equally favourite films of that year, one of which was the wonderful THE CURIOUS CASE OF BENJAMIN BUTTON – lost out. The other, Sam Mendes's absolutely exceptional suburban drama REVOLUTIONARY ROAD was overlooked altogether, having not even been nominated.
2010 saw another competitive triangle, in the varied form of ultra-intense war drama THE HURT LOCKER, the leviathan blockbusting epic AVATAR, and a dramedy taking place 165,000 feet UP IN THE AIR. Surprising both my favourite (UP IN THE AIR) and the favourite to win – AVATAR – both lost out to the far smaller THE HURT LOCKER. This was a case of substance over style. It was also the year the Academy decided to thankfully increase the number of Best Picture nominees from five to ten, in order to give more films a chance.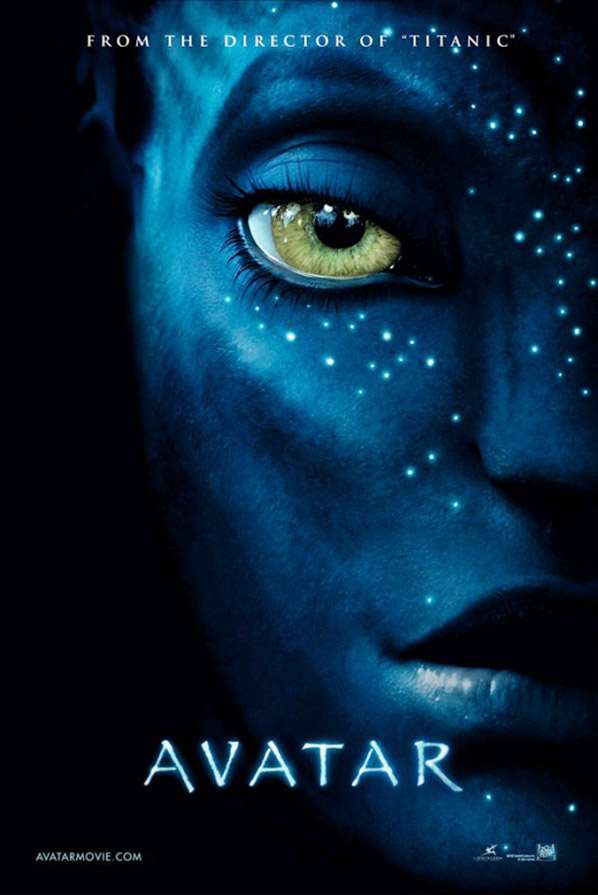 Last year, my favourite film of all time even missed out on collecting a golden statue. That film was INCEPTION, Christopher Nolan's stratospherically special, mind-blowing, globetrotting epic. It's an instant blockbusting classic, in the same great tradition as Kubrick's 2001: A SPACE ODDYSEY, Ridley Scott's BLADE RUNNER, Spielberg's JURASSIC PARK or Emmerich's INDEPENDENCE DAY.
I really enjoyed THE KING'S SPEECH, it's a great film, but INCEPTION should've definitely won!
Yet again, my favourite film of the year wasn't even nominated – the absolutely electrifying TINKER TAILOR SOLDIER SPY. Out of the one's that were however, I was really hoping the wonderful HUGO would triumph, but it seemed nothing could compete with the joyous charm of THE ARTIST.
With TINKER TAILOR and HUGO both making up two-thirds of my Top 3, the other one THE RUM DIARY, was completely overlooked, both for Best Picture and Best Actor for JOHNNY DEPP.
Not since CHIGAGO won back in 2003, has my favourite film of that particular year actually won Best Picture, in terms of the Academy Award Best Picture Nominees.
2012 – THE OTHER MAJOR WINNERS.
BEST ACTOR –
It went to JEAN DUJARDIN for THE ARTIST, the initial favourite, but many thought GEORGE CLOONEY may just edge him on the night for THE DECENDENTS. It should've been GARY OLDMAN, terrific in TINKER TAILOR.
BEST ACTRESS –
No real surprise, as MERYL STREEP won for her beyond uncanny portrayal of Margaret Thatcher in THE IRON LADY – and deservedly so. It was so interesting though that the odds tipped in VIOLA DAVIS'S favour at the very last minute for THE HELP. I must say, I'm really looking forward to seeing GLENN CLOSE in ALBERT NOBBS, when it's released here in April. It looks like another extraordinary performance from her – probably a career-best.
THE ARTIST's MICHEL HAZANAVICIOUS won, but I would have liked MARTIN SCORSESE recognised for HUGO.
Eighty-two year-old CHRISTOPHER PLUMMER finally won his first Oscar for BEGINNERS, but I thought KENNETH BRANAGH was fantastic as Sir Lawrence Olivier in MY WEEK WITH MARILYN.
The favourite, OCTAVIA SPENCER won for her role as Minnie in THE HELP, but JANET McTEER should also be extraordinary as Hubert Page in ALBERT NOBBS.
Surely, this deserved to go to TINKER TAILOR. It in fact went to THE DECENDENTS.
In many ways this was the biggest surprise of the night, as WOODY ALLEN's time-travelling satire MIDNIGHT IN PARIS beat the favourite THE ARTIST. I would've liked to have seen J.C. CHANDOR win for MARGIN CALL.
Out of the nominees, I'm pleased RANGO won, but I would've liked to have seen ARTHUR CHRISTMAS win it.
FINALLY, THE BLOCKBUSTER QUESTION…
In a similar way in which The Golden Globes split their picture category into the genres of Drama, and Musical or Comedy, isn't it time we had a Best Blockbuster Category?
2010 stands out in the memory for me, as an absolute powerhouse year, both for the blockbuster, and cinema in general. It was the year of my absolute favourite - INCEPTION of course - and also Scorsese's SHUTTER ISLAND, Tim Burton's version of ALICE IN WONDERLAND, and it was the year that saw the meteoric rise of 3D, used to breathtaking effect in the sequel: TRON: LEGACY.
RISE OF THE PLANET OF THE APES was a huge hit last summer. Hopefully this year will be no exception with a flurry on the way including JOHN CARTER, WRATH OF THE TITANS, THE AVENGERS, G.I. JOE 2, SPIDERMAN, two SNOW WHITE's, ABRAHAM LINCOLN: VAMPIRE HUNTER, Tim Burton and Johnny Depp collaborate again for DARK SHADOWS, and of course there's THE DARK KNIGHT RISES!
8

.
Megamind
9. You Again
10. Nine
1. Tinker, Tailor, Soldier, Spy.
2. The Rum Diary
3. Howl
4. Hugo
5. Rise Of The Planet Of The Apes
6. The Iron Lady
7. Anonymous
8. The King's Speech
9. My Week With Marilyn
10. Never Let Me Go
9. A Dangerous Method
10. Lincoln
OSCARS 2013 - Who else should have been nominated?
ANTHONY HOPKINS as absolutely transcendent as HITCHCOCK, and

JOSEPH GORDON-LEVITT was phenomenal in both LOOPER and PREMIUM RUSH, as well as in supporting roles, giving the best performances in both THE DARK KNIGHT RISES, and LINCOLN.
JOHNNY DEPP played his best ever character in DARK SHADOWS, ROBERT PATTINSON gave his best performance to date in COSMOPOLIS too. CHRISTIAN BALE gave a wonderful last performance as Batman in THE DARK KNIGHT RISES.
KEIRA KNIGHTLEY -ANNA KARENINA.
HELEN MIRREN –HITCHCOCK.
JOSEPH GORDON-LEVITT
–THE DARK KNIGHT RISES or LINCOLN.
NICOLAI COSTER-WALDAU – HEADHUNTERS
JAMES D'ARCY –HITCHCOCK
MARK RUFFALO –AVENGERS ASSEMBLE
BRYAN
CRANSTON– ARGO
MATIEAU AMERIC -COSMOPOLIS
ANNE HATHAWAY – THE DARK KNIGHT RISES
OLIVIA WILLIAMS – ANNA KARENINA
HELENA BONHAM-CARTER – DARK SHADOWS
JULIETTE BINOCHE – COSMOPOLIS
SCARLET JOHANSSON – HITCHCOCK.

CHARLIZE THERON - PROMETHEUS.
Ø
CHRISTOPHER NOLAN– THE DARK KNIGHT RISES
Ø
JOE WRIGHT – ANNA KARENINA
Ø
STEVEN SPEILBERG –LINCOLN
Ø
DAVID CRONENBERG –COSMOPOLIS
LOOPER
THE DARK KNIGHTRISES
THE AMAZING SPIDER-MAN
DARK SHADOWS
My Top 10 Films Of 2013
1. Oz: The Great And Powerful
2. Hitchcock
3. The Great Gatsby
4. Don Jon
5. Saving Mr. Banks
6. The Butler
7. Gravity
8. Man Of Steel
9. Cloud Atlas
10. Olympus Has Fallen